Can I Use RSF for Amazon Replenishment (or for Replenishment for other vendors)?
Absolutely! If you have inventory at RSF that you would like to send to Amazon for FBA, we can support that. Here's how that works:
Make sure you've created the order within your Amazon account so you have all the information needed (warehouse address) to create the order within the RSF Operations Portal
Create an order in the RSF Operations Portal for everything you'd like to send and choose the shipping method you prefer. The shipping method for pallets will be LTL arranged by you or arranged by RSF. The shipping method for packages less than a pallet will most likely be "Client Provided Label".
If there are labels associated with your order that can be added before knowing dimensions, you can attach them to the order using the Packing Instructions. Simply click "+Add", enter any instructions needed for the order and attach the files.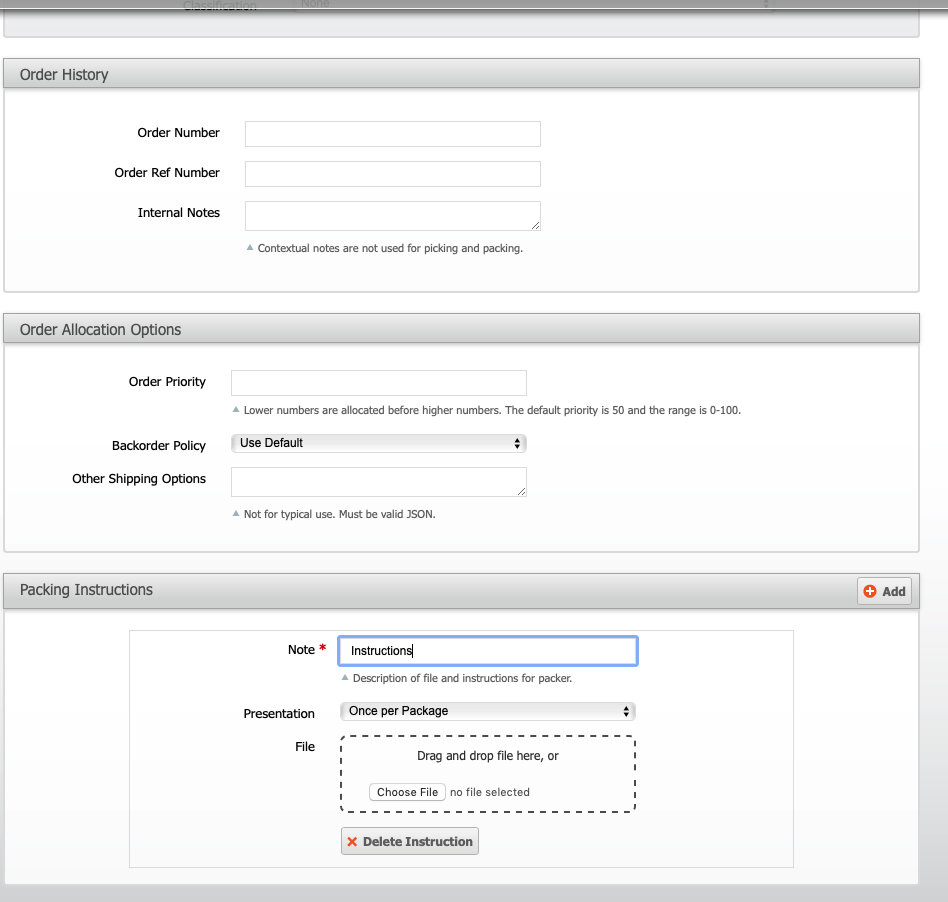 There are three different options for the labels: Once per package, once per shipment, or once per order. Choose the method that correctly aligns with the requirements of the vendor.
Place the order on hold. Placing the order will automatically generate a support ticket in our TeamSupport portal.
The RSF team will prepare the order and respond to the ticket with the weight and dimensions of the shipment.
You will use this information to prepare the Amazon (or other vendor) labels and once they are prepared will upload the labels into the TeamSupport ticket.
Depending upon the size of the shipment and your preference either you or RSF will need to set up the shipment by a carrier.
---
---