What is a Client Pickup Order?
You may notice a shipping method called "Client Pickup" when creating an order in the RSF Operations Portal.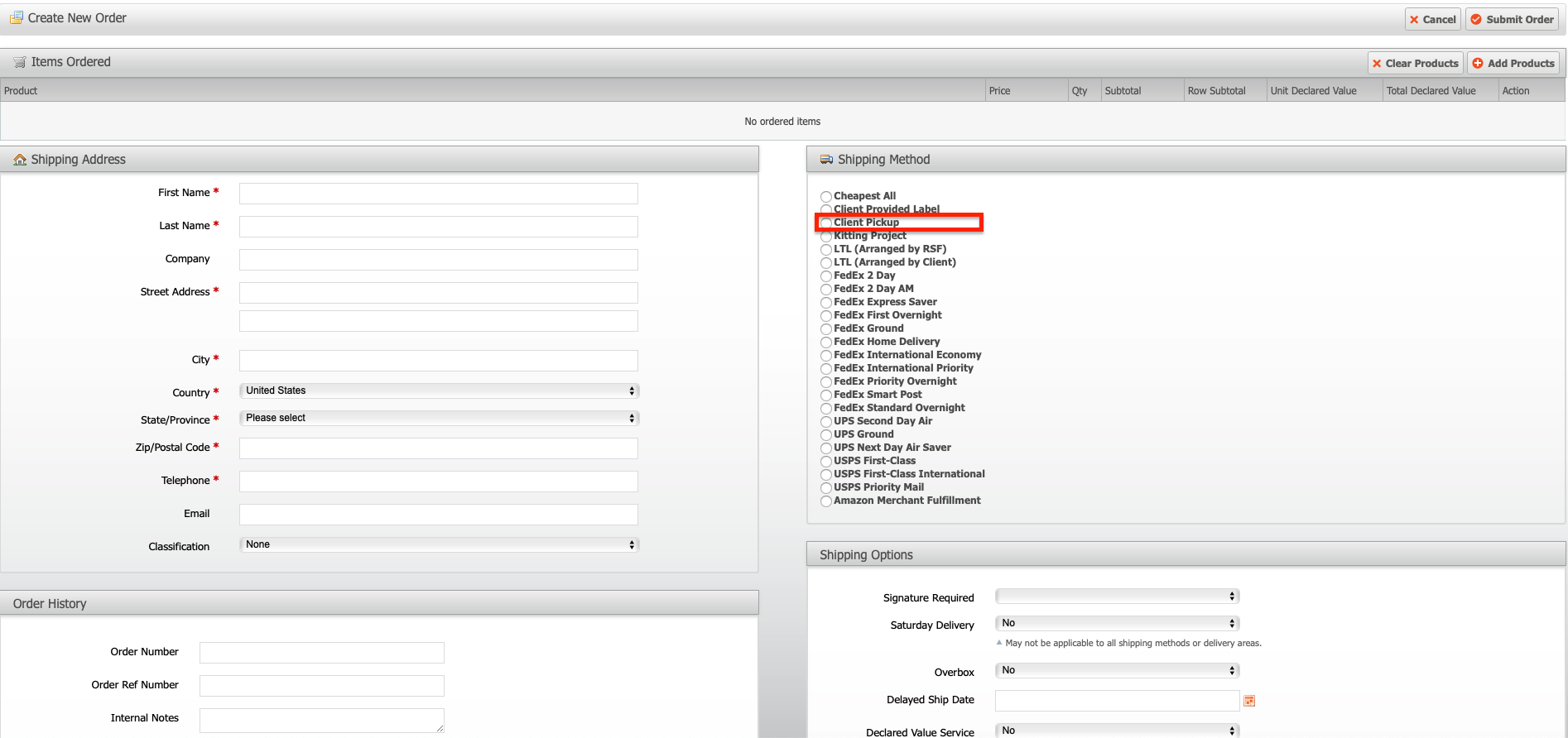 What Client Pickup is for
The Client Pickup shipping method is meant for you (our client) to be able to place an order that the Red Stag Fulfillment team will pick, pack and prepare for you to physically pick up in person. We will require you to request a time to schedule this pickup through TeamSupport (support@redstagfulfillment.com). When you arrive we will ask for identification as well as require a signature for what was picked up.
What Client Pickup is NOT for
The Client Pickup shipping method is NOT meant for you to be able to send your customers or a shipping carrier to one of our warehouses to pick up an order. Safety and security is a top priority for Red Stag Fulfillment for our employees and our clients and their products in order to reduce any unnecessary risk, we will not allow your customers to come onsite to pick up your product.
---
---